Welcome to the Spring edition of The LAW, the specialist publication for the legal profession from the legal sector team at Armstrong Watson.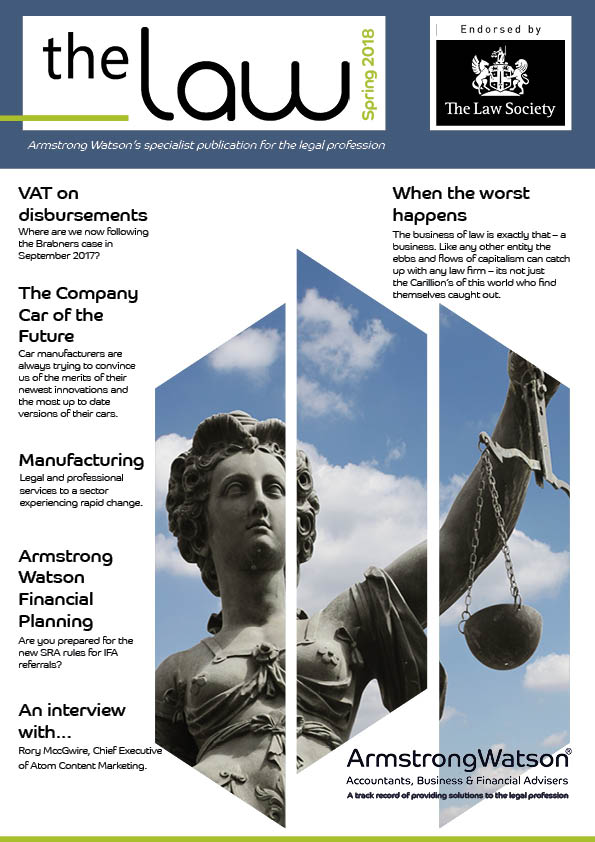 Specialists are available from all of our 16 offices to provide pro-active support and advice to lawyers in compliance and business improvement matters. This publication is designed to allow us to share our collective experience in acting for lawyers throughout the UK.
As ever, we focus on ways to improve your business and your advice to clients, including:
Our market leading speedy response and advice on VAT on disbursements following the Brabners case
The benefits or otherwise of company cars
What to do if your law firm is not operating as well as you would like
How new regulations will require a change to the way in which law firms interact with IFAs
What lawyers should be aware of in acting for manufacturing
To view The LAW, click here.
For further information on the issues raised within The LAW, or if you would like to work with us, please contact me at andy.poole@armstrongwatson.co.uk