Welcome to the Autumn 2018 edition of The LAW, the specialist publication for the legal profession from the legal sector team at Armstrong Watson.
Specialists are available from all of our 16 offices, to provide pro-active support and advice to lawyers in compliance and business improvement matters. This publication is designed to allow us to share our collective experience in acting for lawyers throughout the UK.
Following our acquisition of the Haines Watts Glasgow office, we now have a larger footprint in Scotland and our legal sector team are spending more time focusing on helping Scottish law firms. Our approach to improving the business of law is unrivalled in England & Wales and by bringing our unique approach to solicitors in Scotland, even more firms can now benefit.
As ever, we focus on ways to improve your business and your advice to your clients, including:
Potential tax problems relating to retiring from law firms
Issues associated with inheriting ISAs
What your law firm should be doing about Making Tax Digital
What lawyers should be aware of in acting for healthcare sector clients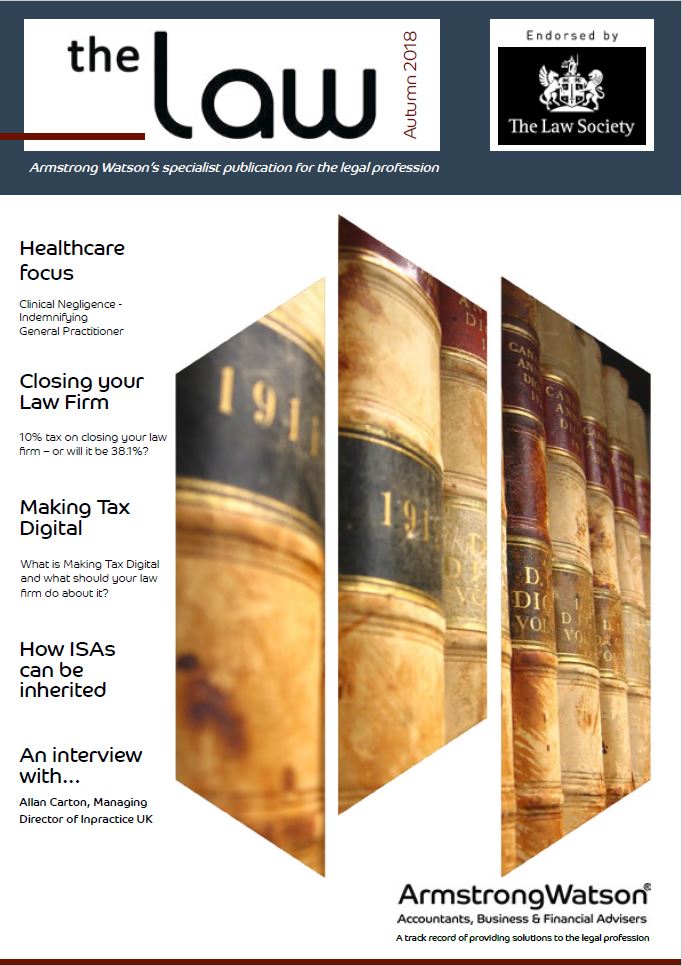 To view The LAW, click here.
To find out more on any of the above, including how we can work with you to help you and your clients, please do get in touch with Andy, at andy.poole@armstrongwatson.co.uk